This Week's News
Labour commits to brownfield first policy for new homes
A future Labour government would reintroduce a 'brownfield first' policy for house building. This was the message confirmed last night by the Shadow Planning Minister Roberta Blackman-Woods MP at the joint FMB/CPRE fringe event at the Labour Party Conference in Manchester.
The growing housing crisis, with fewer than half the number of new homes being built every year, is a hot political issue and where these new homes should be built is very controversial.
Brian Berry, Chief Executive of the Federation of Master Builders (FMB) said:
"It makes sense to utilise previously developed land but a strict brownfield first policy would not be helpful. What we do need is positive policies to enable and encourage SME house builders to build out brownfield sites."
Berry continued:
"The best way to support the development of smaller brownfield sites would be for local authorities to identify and allocate a higher proportion of small sites than they are currently. Further streamlining of the planning application process would also help, especially if sites of up to ten units were given a 'redline' planning application route whereby only basic information would be required to obtain planning consent."

Read the Rest Here...
Statement From BFRC regarding Spacer Bars
As of the 1st September BFRC requires all spacer bars needing a measured thermal conductivity value be obtained from a current Bundesverband-Flachglas (BF) datasheets. This new criteria will affect BFRC ratings in the following way;
New Licences
Thermal conductivity values used within BFRC rating calculations will need to be clearly identified as either a generic tabulated value (taken from BS EN ISO 10077-2: 2012 or BS EN ISO 10456: 2007) or a measured thermal conductivity value taken from a current BF 2-box model datasheet. New applications requiring a measured value that do not contain a two box model datasheet value will not be accepted. To clarify, all new licence applications must be fully compliant with BS EN ISO 10077-2:2012.
Existing Licences
Data contained within an existing simulation report which has been used to determine the performance of a currently licensed product, will remain valid provided the component parts simulated are currently commercial available. The existing licence will remain valid for five years from the date of issue. In cases where component parts are no longer commercially available and BFRC substitution rules are not applicable, re-simulation will be required.

Read the Rest Here...
Members have a ball at Annual Awards Ceremony
More than 200 people attended Network Veka's Black Tie Gala Dinner and Awards Ceremony. Held at Eastwood Hall Nottingham, the organisation was pleased to welcome eight new member companies to the event.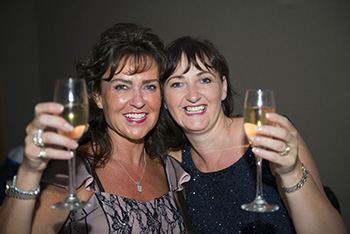 The evening was hosted by Network Veka's Brand Ambassador Steve Davis and began with a champagne reception. This was followed by an audience with the Six-Times World Snooker Champion, who answered questions from the audience about his snooker career and his time in the 'I'm a Celebrity' Jungle.
Network Veka MD John Ogilvie was delighted to join Steve Davis in announcing some exciting new initiatives for 2015 as well as naming the evening's award winners. Regional winners are decided based on the collated feedback of nearly 16,000 households across Britain and Ireland – every single customer of every member company, for the whole year.
John says: "It's always a pleasure to see member companies stand up to receive their awards. The standards we set for our membership are so high that we know every single member company is offering their customers exceptional quality and service. This means the award winners have beaten the best of the best to claim their trophy. They should all be very proud of themselves!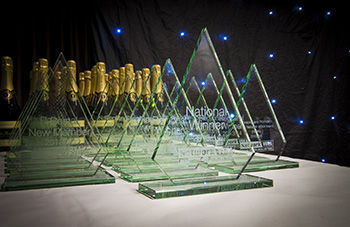 "I think it's fair to say that Thistle Windows and Conservatories deserve a special mention. The results not only proved the home improvements provider to be the Overall National Winner for the 2nd year in a row, but also the Regional Winner for Scotland - for the 13th time! With more than £5m Network Veka sales registered and the highest aggregate score, Thistle has certainly set the benchmark for next year's awards.
"We're already looking forward to celebrating next year's AGM and Awards Ceremony, which will be hosted by Steve Davis once again, and will be held in Stratford upon Avon in March."
After the awards, attendees enjoyed a four-course meal and danced to a live band until the early hours. Charity envelopes were collected on the night and a generous £600 was raised for The British Legion.

Read the Rest Here...
Home of the BSI Kitemark™ gets a £3 million makeover
As part of its continued commitment to the future of the Kitemark, BSI has completed an investment of over £3 million in new advanced testing facilities in Hemel Hempstead. Here many products from ladders and windows to safety helmets and respiratory equipment have been tested and are still assessed and Kitemarked today. Changes to standards and innovation in product design mean that the laboratories have developed to include new tests and schemes enabling manufacturers to bring product to market as quickly as possible.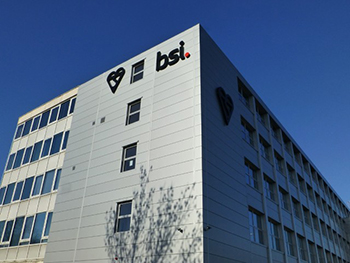 Since 1954 Kitemark House, home of the BSI Kitemark™, has seen hundreds of thousands of products have go through its doors to be tested to the highest level; those that meet our very stringent requirements achieve the BSI Kitemark.
The BSI Kitemark is one of Britain's most important and recognized consumer quality marks. Recognized by over 72% of British consumers it provides a clear and independent confirmation of quality, safety and trust.

Kitemark has evolved with the changes of the times and grown from products to services. From testing physical products such as riding hats, respiratory breathing equipment, smoke detectors, fire extinguishers, today the newest Kitemark schemes help consumers identify websites or apps they can trust and, help banking customers quickly and easily identify financial products they can trust to meet their essential needs.

Read the Rest Here...

August Commercial Construction Nearly Doubles 2013 Figure
Figures released today last week reveal that the total value of commercial & retail construction contracts in August almost doubled compared to the same month in 2013.
Barbour ABI, the chosen provider of the Government's Construction and Infrastructure Pipeline, has published its latest Economic & Construction Market Review, which shows that the value of commercial & retail construction contracts totalled more than £870 million in August, a 95.8 per cent increase on the same month last year and 17.4 per cent higher than July.
The report, also shows that the sector accounted for nearly a third (26 per cent) of the total value of all construction contracts UK-wide, with more than half of these (54 per cent) awarded in London.
On the findings of the report, Michael Dall, lead economist at Barbour ABI, commented: "Commercial & retail construction has seen a real resurgence recently. This is mainly due to big ticket projects in London and further afield, such as the £420 million contract for 10 Fenchurch Street and £100 million commercial developments in Branston, Staffordshire and Botley, Oxfordshire respectively.

Read the Rest Here...
Cash position and margins are not sustainable for the future of the UK construction industry
Analysis of the largest UK construction contractors indicates that despite greater deal-flow, the financial position of many contractors remains weak, with cash balances and margins down, according to a report published today by KPMG.

The report "Construction Barometer: Recovery in Sight?" analyses the operating margins, cash balances and order books of 14 Tier 1 contractors from 2007 through to 2013. The detailed analysis revealed:

Net cash balances declined in 2013 and are now close to half their 2010 peak

As cash generated from operations have all but dried up since 2010, cash balances have been increasingly supported by significant sale of assets.
Operating margins in construction continue to be squeezed. From a high of 2.8% across the industry in 2010, operating margins have fallen to an average of just 1.2% in 2013
Persistent inflation in sub-contractor markets suggests that the negative pressure on margins is unlikely to ease off any time soon. This position is further highlighted by the several profit warnings issued in the first half of 2014

Order books tell a slightly more optimistic story from margins and cash, however, reporting growth from 2012 to 2013

The UK government's infrastructure spend indicates that there is plenty yet to come with over £116 billion committed to over 1,886 projects.

Read the Rest Here...

Aiding a Unique Restoration
Swish Building Products has supplied over 200 metres of white PVC-U flat board for a unique restoration project on behalf of the Fovant Badges Society. The boards have been installed as part of an experimental maintenance programme to restore and protect three of the regimental badges carved into the Fovant Down in Wiltshire during the First World War.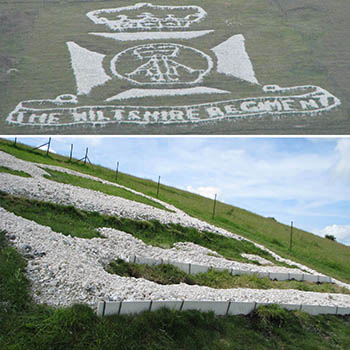 Their location, carved into the side of a 30 degree slope is a constant issue for the conservation team, coupled with a combination of loose chalk, gravity and an invasion of grazing cattle! "Gravity continues to be our biggest challenge when it comes to maintaining the definition of the badges," comments Don McLaren, one of the conservation officers of the Fovant Badges Society, "…and it's not helped by the horrendous rainfall we keep having. We wanted a solution which would help keep the chalk in position without detracting from the traditional construction of the badges.
"We chose the PVC-U flats board from Swish simply because they're unobtrusive, flexible, durable and will withstand the ravages of the weather. The boards have been positioned along the downhill edges of the badges with the hope that they will preserve definition and keep the chalk up the hill."
The trial will assess whether the chalk continues to migrate down the hillside; if the boards stand out as an artificial aid particularly once the chalk begins to weather and discolour; and also whether the fixing methods are adequate.

Read the Rest Here...