Products
MI PRODUCTS has developed the FX15 threshold, said to be a compliant to Document Q (ADQ), Part M and SBD solution, an integral part of the Lifetime Homes standard.
Read More
LEKA SYSTEMS has introduced the Eco range, a more price competitive extension to its existing Warm Roof and Orangery roof.
Read More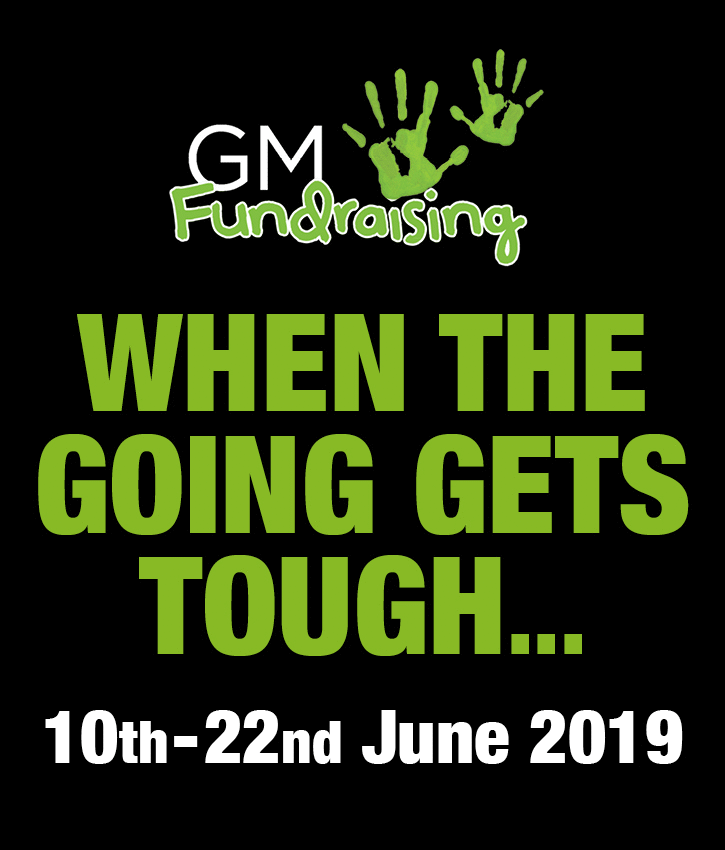 Projects
The SF52 aluminium curtain walling system from SENIOR ARCHITECTURAL SYSTEMS feature in the refurbished Slough Ice Arena.
Read More
SIKA sealant and adhesive were chosen to bond glass panels to a steel frame in a multifaceted glass roof installed at The University of London's Senate House.
Read More
The Curve, a newly opened two-storey community hub in the Bryn Gaer Place housing development in Newport, includes a faceted curtain wall completed in the SL52 system from ALUK as its centrepiece.
Read More
Work has begun on the installation of two types of curtain walling from KAWNEER on Newcastle University's new £40 million teaching and learning building.
Read More
Coventry-based Aztec Windows has completed its first installation of a WINKHAUS AV3 and FAB locking system from its Grand Entrance Collection in a Solidor French Door.
Read More
Awards
Roof window manufacturer VELUX has been awarded "Best Services Product" at this year's Housebuilder Product Awards for its Velux Active smart home technology product.
Read More
ATLAS has revealed its Installation of the Year winners.
Read More
Doors
ODL EUROPE has responded to 30% year on year growth by taking its Bootle factory to a 24/7 shift pattern from next month.
Read More
Composite door manufacturer APEER has responded to demand by repositioning Light Grey from its premium colour range into its standard offering.
Read More
Hardware
HOPPE is offering a ten-year surface and mechanical operation guarantee, on coastal as well as inland installations, on its new Altanta range with Resista finish.
Read More
Training
Window and door fastener supplier RAPIERSTAR is creating a new Learning & Development Centre.
Read More
ULTRAFRAME has announced new dates for its Solid Roof Sales Training Course for installation companies selling its Ultraroof system.
Read More
Organisations
Over a century and a half of history was saluted when Scotland's oldest glazing company received a special Outstanding Service Award from the Glass and Glazing Federation.
Read more
The Glass and Glazing Federation (GGF) is pleased to announce that it is supporting the inaugural Conservatory and Orangery Awards and will also be involved in the judging process.
Read More
Sponsorship
DECEUNINCK is now the title sponsor of the Belgian Quick-Step cycling team, currently ranked No.1 in the world according to Pro Cycling Stats.
Read More
Exhibitions
The GGF has once again agreed to host the UK Pavilion at Fensterbau Frontale in Nuremburg in March 2020.
Read More
REHAU will be showing its newly-launched Rio Flush Fit window on the Maco Hardware stand (J40) at the FIT Show as well as taking part in a number of seminars.
Read More
Brochures / Video
PREFIX SYSTEMS has updated its 20-page Warmroof Product Guide with additional technical information, new CGI's and cross sectional images.
Read More
425 not out
The hot topics of the industry right now – and one which will feature strongly in seminars at next month's FIT Show – is the urgent need to recruit skilled people into the industry. Then the other side of the same equation must be the ability to hang on to those people we already have, and one company has made that very clear by saluting no fewer than 17 employees with at least 25 years' service each – or put another way, 425 years between them. Read story
Elsewhere, while the GGF had been the source of many negative headlines not long ago, Chief Executive Kevin Buckley has spoken this week of a year of 'significant progress' along with the prospect of much more to come in the future.
Read more
And, with another kind of outlook in mind, the federation's MyGlazing consumer initiative is once again launching its fourth annual 'Window with a View' photo competition. Read story

Among all that, we hope there is something in this week's issue for everyone.
Chris Church
Editor
Please send all your news stories to news@the-glazine.com
This Week's News
GGF made 'significant progress' – Buckley
GGF Chief Executive Kevin Buckley has marked his first 12 months in office by proclaiming the organisation's 'significant progress' in that time and praising its members for their loyalty and commitment.

"We have made great strides in the last 12 months, as we continue to deliver key benefits for Members," he said, "It's fair to say that when I became Group Chief Executive, I was very familiar with the GGF commercial subsidiaries but had less knowledge of the industry and the Federation. In the last twelve months, my views have been transformed. I'm continually amazed at the breadth and depth of the GGF Membership and of the loyalty and commitment of the many passionate individuals that contribute to the Federation."

He also emphasised the importance of listening to members, saying it was a misperception that the organisation did not keep in touch with members or value their views: "One thing that I have found most worthwhile this last 12 months, has been discussing GGF activities with our members and listening to comments and suggestions.

Read more

New timber partnership unveiled
Jeld-Wen has announced plans to launch the Timber Windows Partnership, a new network for installers across the UK to offer a supply and fit windows, doors and stairs with the backing of the manufacturer's brand.

The company will use its debut appearance at the FIT Show for the official launch of the initiative, which will also be supported by a training and development package for participants.

Sales manager Norman Setra, who will be at the show to explain about the partnership in more detail, said: "This is a brand-new approach for Jeld-Wen and we are looking forward to meeting existing and potential new partners to discuss the scheme, and showcase timber windows in a new light.

Read more
Look out – MyGlazing's view quest is back
The search is on yet again for the UK's best 'Window with a View' in the fourth annual competition organised by MyGlazing.com to find the most striking view from any window in the country.

Historical buildings, museums, hotels, skyscrapers, offices, and of course ordinary homes – wherever it is taken from, the GGF's consumer advice site wants everyone to look out and snap the window with the view beyond.

This year, 11 regional winners will be chosen by a panel of photography, architecture, travel and tourism professionals before a public vote is launched to determine the UK's very best Window with a View.

Read more

Hall of Fame for 17 quarter-centuries
Ultraframe has saluted seventeen of its staff who have each chalked up 25 years working for the manufacturer.

The staff, from departments all across the business, will now become part of a Hall of Fame launched by the company to mark their achievement.

CEO Julian Slade paid tribute to the 17, saying:: "Our success is entirely due to our people. We are lucky to have so many talented and thoroughly nice people, who have dedicated their careers to Ultraframe and to providing such an excellent service to our customers.

Read more
PHOTO FEATURE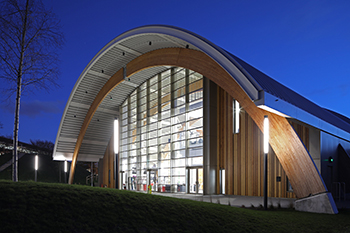 The refurbished Slough Ice Arena.
Read More
Deadline:
Editorial submissions intended for the next issue should reach us by noon, Tuesday please.
to subscribe... click here
Missed the Last Issue? Click Here
People
Patrick Calvey has been appointed as Sales Manager for SIEGENIA in a newly established position heading up the UK & Ireland sales team as well as covering the South East of England.
Read More
John England is the latest in a number of 'heavyweight' appointments to the PROMAC GROUP, joining as Sales Manager with responsibilities for PVC-U sales and business development.
Read More
Andrew Oldham has returned to Llanelli-based Total Doors, as business development manager for England and Wales as part of a strategic growth plan.
Read More
Martin Althorpe, Technical Director of Epwin Fenestration Division has been elected President of the British Plastics Federation.
Read More
Ken Wilson has been appointed Managing Director of window hardware manufacturer CALDWELL.
Read More
Machinery
Dublin glass processor and manufacturer Kish Glass has made investments in a HEGLA EcoLam cutting table.
Read More
FIT Show
As exhibitors' own announcements start coming in to The Glazine thick and fast, we have once again opened our own dedicated page referencing all the articles right up to the event
View PAGE
LEKA SYSTEMS will be using the FIT Show to unveil its latest innovation, the Xi Conservatory Base System.
Read More
EPWIN WINDOW SYSTEMS will be launching its new 'star performer' at 11am on Tuesday 21st May on Stand N5 at the FIT Show.
Read More
APEER will be showing new products at this year's FIT Show, stand L40, including its new Silka smooth-skin residential doors.
Read More
HOWELLS PATENT GLAZING will be unveiling a new rooflight at the FIT Show, stand D18, Hall 20, among over 50 square metres of rooflight products including double hipped; mono; flat and pitched slimline.
Read More
INAGAS, supplier of gas filling machinery and testing equipment, will be exhibiting at the FIT Show alongside distributor partner Edgetech, on C24 in the Visit Glass section.
Read More
IKON ALUMINIUM SYSTEMS will be showcasing its capability at this year's FIT Show, Stand J53 (Hall 20).
Read More
"Our philosophy for the upcoming FIT Show is 'Brick by Brick'" says Quickslide Chairman Adrian Barraclough.
Read More
'Selling readiness' will be the key message from SMART READY in its talk 'Being Ready' in the FIT Show's Discovery Theatre at 2.30pm on the Wednesday.
Read More
RegaLead is to take two stands at the FIT Show in recognition of the two separate markets it serves – N20 at the main show and A24 in Visit Glass.
Read More
Polyframe has teamed up with Yale to launch the 'Polyframe Protection Promise' delivering up to £6,500 in the event of a break-in through correctly configured Polyframe windows and doors.
Read More
MILWOOD GROUP is claiming a world first with its Ali-deck aluminium decking system, to be launched at the FIT Show, Stand K70.
Read More
WINDOW WAREHOUSE (UK) is hosting a fire-rated aluminium glazed product day for visitors to FIT Show 2019 .
Read More
Events
The 27th annual Glass Performance Days conference is set to be the biggest yet with more than 240 presentations over the four days of the June event.
Read more
Marketing
Celebrity architect and TV presenter George Clarke has been revealed as the new consumer champion for DGCOS and its partner organisations HIES, and HICS.
Read More
Internet / I.T.
Foam tape sealing company ISO CHEMIE has launched a new 3D BIM function.
Read More
Results
ATLAS GLAZED ROOF SOLUTIONS has credited its new Lantern 2.0 for helping the business achieve 26% year on year sales in the first quarter of 2019.
Read More