Products
SENIOR ARCHITECTURAL SYSTEMS is launching a heavy-duty version of its Ali Fold aluminium door system.
Read More
MODPLAN is adding the Eco roofing range to its portfolio of Leka products to give installers more competitive pricing points in their solid roof offering.
Read More
ROOF MAKER is extending its range of rooflights with a new Abutment Rooflight for roof glazing that runs up against the wall.
Read More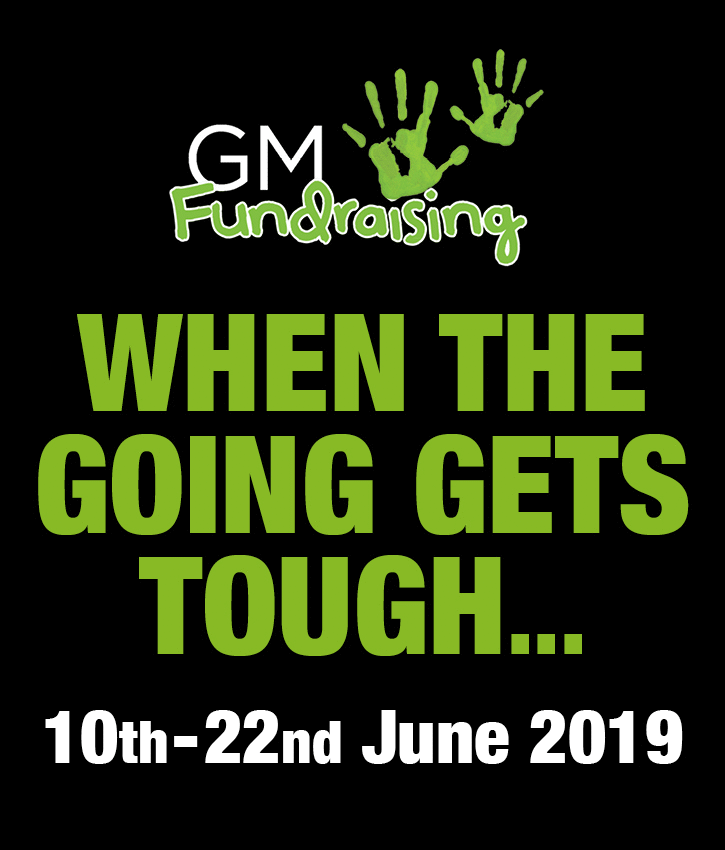 Fabricator Focus
QUICKSLIDE is to begin manufacturing Deceuninck's PVC-U range of products, including its 2800 Storm Sash casement windows and doors, Slider 24+ sliding patio doors and G-Award winning Heritage flush sash windows and doors.
Read More
ROSEVIEW has become the latest member of Edgetech's Dealership programme, having joined through its glass supplier, Double R.
Read More
Romford based Residence Collection trade fabricator WINDOW TECH TRADE is celebrating a year of growth with around 30% increase in output thanks to the Timberweld patented method of corner.
Read More
Peterborough-based CLEARVIEW GLAZIERS has added the Stellar aluminium system from Epwin Window Systems to the offering of its aluminium division.
Read More
Projects
A growing demand for large span patio doors has been highlighted by a nine metre wide installation by Co Durham fabricator and installer AC Aluminium using the KLS patio system from EXLABESA.
Read More
Aluminium windows, doors and curtain walling from SENIOR ARCHITECTURAL SYSTEMS have been specified for the Smokehouses, a new residential development created as part of the regeneration of the former Smith's Dock shipyard in North Shields on Tyneside.
Read More
When a hotel serving one of the UK's busiest airports called for help with noise issues, it was not aircraft that were the problem but the neighbouring railway line.
Read More
G19 Awards
It's time once again for the best of the best to shine at the biggest event in the industry calendar as the G19 Awards are now open for entries.
Read more
Awards
CMS WINDOW SYSTEMS has gained the award for Best Employment Initiative for Young People in the Skills and Training Academy Awards run by Scottish public-private development partnership hub South West.
Read More
VBH (GB) launched 11 new products at the FIT show including the Q-Smart handle with fingerprint reader.
Read More
KÖMMERLING won the award for Best Creative in the FIT 2019 marketing campaign at the show Gala Dinner for its #ComeAlong promotion.
Read More
Certification
ODL EUROPE has been awarded ISO 14001 Environmental Management Systems certification.
Read More
Gowercroft Joinery has gained BS6375 Part1 for air permeability, water-tightness and resistance to wind load.
Read More
Acquisitions
FK Group, the £100million-plus off-site building envelope provider, has purchased aluminium fabricator Premo Fabrications for an undisclosed sum.
Read more
Taking licence
You could be forgiven for some sense of déjà vu but we hear of another attempt to freeze out the cowboys, this time by proposing a mandatory licence scheme for all operators across the industry. Of course, this would not be the first initiative of its kind and will likely not be the last but as we have seen over recent years, each new standard, accreditation or trade network has played a part in ringfencing the good traders from the bad and every one has to be welcomed. Read more
Elsewhere, the anniversary of the Grenfell disaster has been tainted with a war of words over the delay in the authority overhauling its provision of fire doors as the BWF and Fire Door Alliance has hit back at claims that there aren't enough satisfactory doors to be had. Read more
And finally, amid all the fears of a skills gap and the dramatic fall in the number of apprenticeships, one proud Scot writes to tell us things might not be so bad north of the border.
Read More

We hope there is something in this week's issue for everyone.
Chris Church
Editor
Please send all your news stories to news@the-glazine.com
This Week's News
Mandatory licensing taskforce launched
Trade and consumer organisations, including the GGF, Fensa, TrustMark and the Federation of Master Builders have come together to look into a mandatory licensing scheme for all UK companies in the construction sector.

The Construction Licensing Taskforce was formed following independent research detailing the benefits of such an all-industry scheme and in the light of FMB statistics showing 77% of UK SMEs and 78% of consumers would welcome mandatory licensing for all companies involved in construction.

Read more
BWF refutes council
claim over Post-Grenfell fire door delay
The British Woodworking Federation and Fire Door Alliance have reacted angrily to claims that Kensington & Chelsea Council has had to postpone replacing all 4,000 fire doors in its entire housing stock.

Read more
Glazing Summit returns with added 'Tech Talks'
The Glazing Summit is back for 2019 following its debut last year which attracted more than 400 to the one-day conference of speakers, debates and networking.

Read more
Gaby Mendham
joins GGF board
The Glass and Glazing Federation has co-opted Gaby Mendham, Director of Ecoglass Ltd, to the GGF Board.

Read more
HWL completes
approval of non-bonded R9 production
HWL Trade Frames has taken the final step in the official approval of its non-bonded glazing of Residence 9 windows with the inclusion of the technology the Residence Collection's new R9 Technical Manual.

Read more
We Have Email
From: Chris Dowling,
Director, Cairngorm Group
I am writing in response to a recent article about the fall in numbers of apprenticeships which is causing real concern within our industry.

Read More
PHOTO FEATURE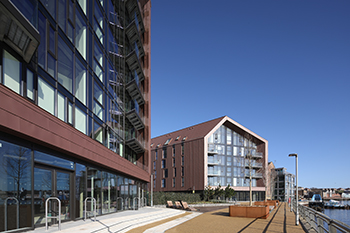 The regeneration of the former Smith's Dock shipyard in North Shields on Tyneside.
Read More
Deadline:
Editorial submissions intended for the next issue should reach us by noon, Tuesday please.
to subscribe... click here
Missed the Last Issue? Click Here
People
The Glass and Glazing Federation has appointed David Borland as Technical Officer.
Read More
Barbara Zogornik is the new Quality Assurance Manager at MILA.
Read More
Machinery
Vetroseal, an independent sealed unit supplier, has installed a BYSTRONIC glass 2.3 x 3.5 m IG line.
Read More
Exhibitions
The GGF is inviting fenestration companies to be a part of its UK Pavilion at Fensterbau Frontale in Nuremburg next year.
Read more
FIT Show
Once again, as more and more exhibitors are looking to share their reflections on the FIT Show, we have opened our own dedicated page to give comprehensive, easy access to all the reports now and in the weeks to come.
VIEW PAGE
TREMCO ILLBRUCK showcased its array of tapes, foams, sealants and other installation essentials at FIT Show 2019 before closing the first day with an '80s themed party.
Read More
SAINT-GOBAIN GLASS says the Planitherm Network, a new range of patterned glass and glass used in premium residential projects proved popular with visitors to its stand at the FIT Show.
Read More
WINKHAUS reports that the 2019 FIT Show has been 'hugely successful', generating numerous serious enquiries for its locking systems.
Read More
MILWOOD GROUP has declared The FIT Show 2019 as the most successful exhibition in its history after it used the event to officially launch two new product lines.
Read More
SUPALITE used the FIT Show 2019 to officially launch three new product lines; the new Sky Vista hybrid roof system, SkyElevate, its new roof lantern system and the SkyEdge, flat glass roof system.
Read More
OAKLAND GLASS said it received a particularly warm welcome from visitors at this year's FIT Show for setting out its stall to promote best practice in the sector.
Read More
Hardware
The Avia Apple HomeKit smartlock from MIGHTON is said to be the first of its kind to be awarded the Code of Practice for Consumer Internet of Things (IoT) and ETSI TS 103 645, issued by the European Telecommunication Standards Institute.
Read More
WINDOW WARE has added hardware from GT Window Products to its range.
Read More
Hardware supplier Caldwell has announced the acquisition of Mumbai-based distributor Archintex.
Read More
Security
WINLOCK SECURITY is launching its Stronghold Security Guarantee, which offers up to £3,000 worth of compensation if a burglary or break-in is down to a failure of the company's security components.
Read More
Dekko Windows Systems has gained Secured by Design Accreditation (SBD) on the Residence Collection.
Read More
Charities
GM FUNDRAISING has welcomed Clare O'Hara, divisional managing director of Epwin Window Systems, as an official member of the fundraising team.
Read More
Doors
DOORCO has added two new lines to its standard glass offering with the addition of clear and obscure glass choices in eight styles.
Read More
Investments
Investment by HURST DOORS on machinery and fleet expansion has now passed £1million in the past 24 months
Read More