Fifty leaders link up for first
G&G Covid forum

21st April 2020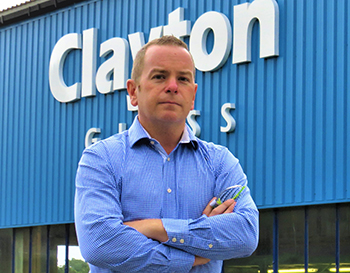 Fifty industry leaders from across the supply chain gathered by video link this week to take part in the inaugural Glass and Glazing Covid-19 meeting.

Chaired by Ryan Green of Clayton Glass and facilitated by PricewaterhouseCoopers, the first in a proposed series of meetings highlighted the high levels of interdependence within the industry. To achieve a successful and efficient return for us all, it was agreed that we should keep talking and sharing experiences.

Organisers say some good ideas on how this could be achieved were brought forward and the industry will look to develop practical initiatives to make it happen.

Ryan Green, pictured, said after the meeting: "I found this first conversation very useful and balanced, and think a few good initiatives came out of it that have the potential to come to fruition in terms of a guidance document on the approach to install.

"It also stressed the amount of work and constructive discussions needed from the entire supply chain."
Further meetings are planned over the coming weeks, to develop ideas and start putting these into practice.
Organisers are inviting feedback and questions from the meeting via People in Glazing Facebook Page or the LinkedIn group.