Double finalist

28th November 2017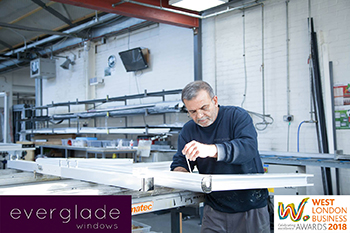 EVERGLADE WINDOWS has been named a double finalist in the West London Business Awards 2018, making the shortlist in both the Manufacturing and Engineering Company and SME of the Year categories for the second year running.

Managing director Yogesh Gopal said: "It's a fantastic achievement for the Everglade team to be recognised by our West London Business peers again this year. Last year, we were highly commended in the Manufacturing and Engineering category, so we're hoping to win the title this year.

Andrew Dakers, CEO of West London Business added: "We have again received a good number of entries this year, despite tougher entry criteria, making this the hardest year yet in which to secure a place on the final shortlist of the West London Business Awards.

"Our shortlist provides a fantastic window on the excellence that continues to drive West London's economy, as well as the exciting innovations coming through. The awards night at Wembley will provide a fitting platform to recognise the success of all these businesses."

The winners will be announced at the West London Business Awards Gala Dinner on Thursday 1 February 2018 at Wembley Stadium.