Landfill decision is 'pat on the back for the timber industry', says BWF

26th February 2013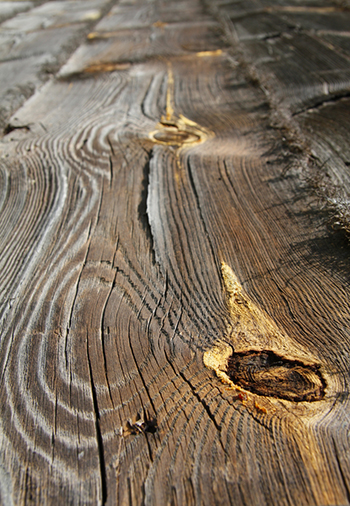 The British Woodworking Federation (BWF) has applauded the Government's announcement last week that it will not be introducing a ban on wood waste to landfill.

Defra made its decision after discovering from a recent call for evidence that the volume of material ending up in landfill was smaller than originally thought. With the amount of wood waste declining since 2009, it was thought that a ban at the present time would create an additional burden for businesses.

Iain McIlwee, BWF's chief executive, said:

"This announcement is a real pat on the back for the timber industry. It underpins the great work that is going on through the Timber Resource Efficiency Partnership and other initiatives to ensure timber is recognised as the most sustainable construction material. Timber is renewable, it uses low energy processes and generates little waste that cannot be recycled or used as a source of renewable fuel. It is becoming increasingly hard to see a carbon economy in the future that does not have forestry and timber usage at its very core. We will continue to work with our members and our supply chain partners in the Timber Industry Accord to keep the momentum up and help the UK economy realise the full potential of timber usage."

Defra's statement says:

"We do not believe that the time is right to introduce a restriction on wood waste to landfill as that will result in additional costs to businesses. Responses to our recent call for evidence suggests that there may be less wood waste going to landfill than we initially thought and the call also supported our analysis suggesting that wood waste to landfill has been falling since 2009 and will continue to decline further in the coming years without intervention. Defra will continue to monitor the situation in order to respond to any possible future increases of wood waste sent to landfill."

Defra's Call for Evidence, which closed on 28th September 2012, invited views on the management of wood waste and measures to divert wood waste from landfill. The BWF and the Timber Trade Federation (TTF) wrote a joint response to Defra presenting evidence gathered from members, and highlighted the work of the Timber Resource Efficiency Partnership towards the goal of reducing the total amount of waste produced by the timber sector.

Feedback gathered from BWF members indicated that they were generally supportive of the case for a landfill ban, with most respondents indicating that they could already find a sustainable use for much of their wood waste.

Defra's consultation also provided an opportunity for BWF and TTF to remind Defra of the importance of the waste hierarchy and the economic benefits facilitated by recycling wood so that it could be used by important value-adding manufacturing industries.