PVC door panels in 24 hours from Phoenix Door Panels

21st February 2012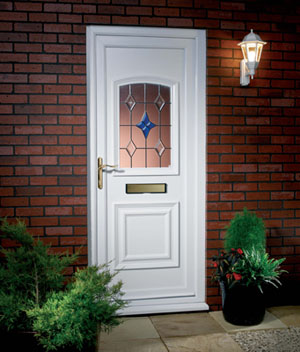 Do you need a PVC door panel in a hurry? Responding to growing customer demand for a double-quick turnaround, Phoenix Door Panels can deliver a PVC door panel in just 24 hours for a £10 carriage charge.

"We've identified, in these difficult times, that one of the sales tactics our customers are using to close deals is speed," says Haydon Statham, Phoenix Door Panels' National Sales Manager.

"Homeowners don't want to wait several weeks for their new replacement doors and windows; they want them straightaway, so speed of supply is paramount. That's why we have introduced this special 24-hour panel service to help our customers win more business.

"Choose any one of the 121 designs in our standard brochure, order before 10am and your panel will be despatched the same day. We can offer this service and fulfil this need for immediate delivery anywhere in the UK because Phoenix is totally self-sufficient; we make everything right down to toughening our own glass," continues Haydon.

Phoenix has increased its capacity to offer the 24-hour panel service across its customer base; having already supplied one of its major clients, a household name, on this basis over the past three years.

"As one of the UK's largest composite door and u-PVC panel manufacturers specialising in the domestic replacement door market, our business is very much driven by what our customers want. Right now, speed is of the essence," adds Haydon. "We'd be very happy to talk to any company, anywhere in the UK, who would like this door panel service as standard – as we can deliver, and in 24 hours!"

Contact Phoenix Door Panels on 01487 740469, email info@phoenixdoorpanels.co.uk or visit the website at www.phoenixdoorpanels.co.uk.