Bostik's construction division has a new commercial management structure

17th April 2012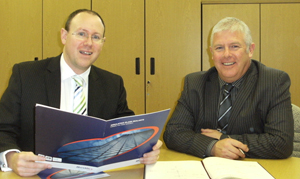 As part of Bostik's strategy to better meet the needs of its customers, its construction division has a new commercial management structure with a number of new roles created.
Mike Moran, formerly Business Development Manager Construction Products, is promoted to National Sales Manager for Construction and Sustainable Development, a role that will task him with coordinating the sales development team as well as overseeing the introduction of new product ranges developed to support sustainable development.

Mike will report directly to Chris Alderson, Director Construction and Consumer Products, in his sustainable development role and to Geoff Jackson, General Manager for Construction.

Andrew Geeves continues in his position as Key Accounts Manager for the Construction Division; reporting to Mike Moran, Andrew will be responsible for supporting and growing the insulating glass (IG), industrial sealants and tapes (IS&T) and roofing business areas.

Speaking about the restructure, Chris Alderson, Director Construction and Consumer Products, said: "These are exciting and challenging times for Bostik; the restructuring allows us to focus our resources on areas of opportunity and growth such as energy conservation and the UK housing retro-fit."

The new structure underlines Bostik's position as a provider of subfloor-to-roof solutions and the company's focus on the specified market.
www.bostik.co.uk.