More test investment

10th September 2019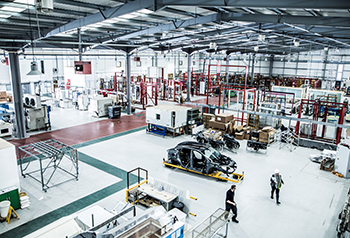 ELEMENT MATERIALS TECHNOLOGY has made further investments in its centre of excellence in Wednesbury two years after opening.

Rob Veitch, EVP of Fire & Building Products at Element, said: "We opened the Wednesbury laboratory because we recognized the demand from national and international customers in the automotive, doors and windows and hardware industries, and we have continued to see this demand grow over the last two years.

The Wednesbury laboratory conducts testing for products used in the built environment, including security, durability and weather testing of doors, windows and hardware. The laboratory also tests components and full vehicles for corrosion, UV weathering, environmental ageing, flammability, vibration and emissions.

In the last 12 months, Element has procured multi-point lock durability test rigs which facilitate testing to the latest draft of EN 15685; an Erichsen 430P scratch hardness tester, which enables the team to perform testing against the latest Jaguar Land Rover specifications; and several new aftermarket vehicle security testing capabilities, which come in response to changing market conditions.